10 ways to reward your remote workers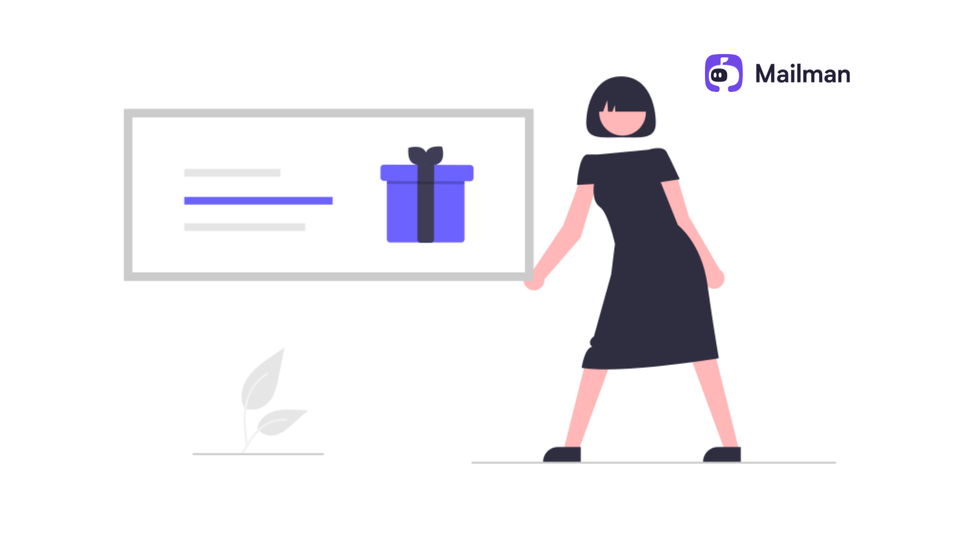 In a Glassdoor survey, 81% of employees said employers' appreciation motivates them to work harder. Plus, 53% of them agreed they will stay longer if their boss recognizes and rewards their hard work.
There you have it - the secret to your remote worker's work satisfaction and talent retention. Not only that, but recognition programs even increase the company's profit margin by 58%.
Your employees are the company's top asset. Rewards make them feel valued and go the extra mile with their effort. Appreciation will support their well-being and increase their productivity too.
But, recognizing and rewarding your remote workers isn't the same as rewarding your in-office workforce. Don't worry.
Here are the 10 simple ways to reward your remote employees:
1. Give your employees the freedom to decide when to work
Don't micromanage your employees' work timings. Some are productive during the nights. Some prefer working in the mornings. Let them decide their work routine. Suggest them to work when they feel the most productive.
You should also cut frequent meetings and daily updates. I ask my employees to send me weekly updates. This way, they aren't bothered every hour and can do deep work.
2. Offer Technology perks
Provide a WFH setup to your employees like a working table, laptop, internet reimbursement, and headphones. The idea is to take care of everything (apart from the work) the employees might worry about. So, they are 100% focused on work.
I let my employees buy anything that will improve their work satisfaction. These include buying software, tools, or anything that will boost their productivity.
You can even provide a WFH upgrade and technology annual allowance.
3. Create Psychological safety
Researchers define Psychological safety as, "Psychological safety refers to an individual's perception of the consequences of taking an interpersonal risk."
In a team with high psychological safety, teammates feel safe to take risks around their team members. They feel confident that no one on the team will embarrass or punish anyone else for admitting a mistake, asking a question, or offering a new idea."
Encourage employees to experiment with new ideas. Give them full autonomy to build things. Ask them to make independent decisions without the fear of judgment and feeling insecure. You don't want to hire smart people, and limit their full potential, do you?
Create a culture where your remote workers speak up and experiment without fearing negative consequences on their self-image and job. They should feel accepted and respected for their true self.
4. Provide learning opportunities
Support your employees in their professional growth. Give them the freedom to enroll in online courses. Provide them with Udemy or Coursera memberships. Or you can even set a budget for your employees to learn anything they want to.
Another way is to conduct a career guidance session. Offer your remote workers to chat with career experts and identify their skill gaps. Provide the necessary resources (or budget) to improve these gaps.
You can also help your employees to fulfill their interests/hobbies.
5. Acknowledge great work
Appreciate your employees publicly for their great work. Shoot a congratulatory video message. Or organize a meeting to recognize their efforts. You can even appreciate your employees on social media.
Here's Apple's CEO Tim Cook appreciating his employees:
Other ways to acknowledge your remote worker's efforts:

- Personal Thank You email.
- LinkedIn recommendation.
- Task completion-based awards.
Don't limit your appreciation to work. Appreciate their nonwork achievements too. Like their soft skills (being a team member, good listener), volunteering for community tasks, and anything else.
Plus, don't wait for big milestones. Celebrate small wins to keep their morale high.
6. Invest in team building
Remote work doesn't mean 24/7 work. Encourage your employees to connect with team members and have fun. Organize team-building activities.
Start here:
a) Schedule one day every 15 days as a FUN day. No work-related discussions. Employees can play games, cross-communicate, read books, or talk to each other.

b) Celebrate your employees' birthday.

c) Take your team to dinner. Or an offline event.

d) Schedule in-person meetings once a quarter (3 months). Face-to-face conversations establish trust and clarity on a scale that Zoom meetings can't. This can also act as a team feedback session.

e) Plan an annual outing or a vacation. Ask your employees to attend the vacation with their partners (if they wish to).
7. Share profits
Not all companies can afford to share profits (depending on the company stage). But, if you can, offer a portion of your annual profits to your remote workers.
This will motivate them to work harder. Because now their annual profit compensation is tied to their performance. The harder they work, the more the company will earn, and the more the employees will receive as the profit income.
8. Give the employees days off to rest
Remote work can cause work anxiety and mental stress. Encourage employees to take rest to re-energize. I ask my remote workers to take days or weeks off to clear their heads. All they have to do is let me know in advance.
You can even provide your employees with an annual holiday package. Or vacation stipends to spend their time with family and friends.
9. Offer mental health support
Many remote employees have reported loneliness and negative mental health. Don't ignore it. Prioritize your employees' mental health.
Here are some ways to do it:
a) Check-in with your employees every 15 days. Discuss their work-life balance. Ask them what you can do to support their well-being. Act on their suggestions.
b) Choose a representative any employee can contact in case of mental issues.
c) Provide free therapy sessions. Onboard mental health experts to speak on the topic. Encourage employees to talk to them about their mental issues.
d) Train team leaders to identify any signs of mental distress. If found, support the employee with professional help, or paid holidays.
e) Promote healthy work-life balance. Show employees how to do it. Make sure everyone is using their vacation to chill, and not working.
f) Provide tools to employees to screen their mental health. Share self-care tips on how to sleep better, manage stress, meditate, and practice mindfulness. You can share this information via Notion with every employee.
10. Offer lifestyle perks
Make your employees feel special. Provide gym memberships, discount vouchers, or pay for their favorite offline events. You can even send them festival hampers, or gift packages to appreciate them. Even a subscription to their favorite app works.
The perks don't have to be extravagant. Anything that supports their well-being is good to go. The employees will cherish this and will go above and beyond to reciprocate this.
Reward your employees to reward your company
Remote work has its challenges. But, rewarding your employees isn't one of them.
With the right incentives, you can create a win-win situation. Employees will feel valued for their work. The rewards will help them to achieve a work-life balance, increase their productivity, and persuade them to work harder.
This will ultimately benefit your company's bottom line.
So, what are you waiting for? Test these 10 rewarding activities in your company. See what works for you. Tailor the incentives according to your company's needs.