4 examples of remote onboarding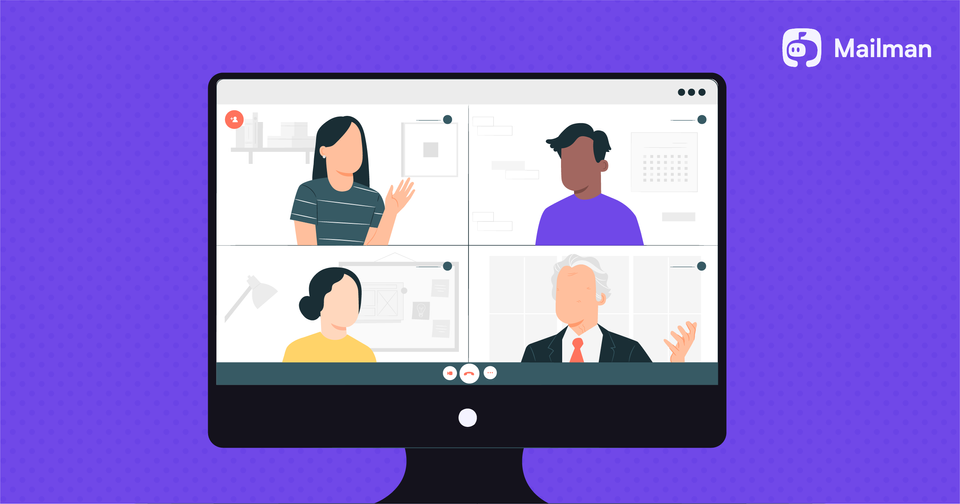 Good employee onboarding can improve retention by 82% and improve employee productivity by 70%. Despite this, 88% of organizations don't onboard well. This is resulting in employee churn, low performance, and slow growth.
You don't want these downsides, do you?
Here are the 4 examples of companies who are doing a great job onboarding remote employees you can take inspiration from.
1. Close
Close is a sales CRM company. While its software is one of the best, its remote onboarding policy is exceptional. Every new hire feels comfortable, included, and part of the company's growth from day 1.
Here's how Close onboards remote employees:
a) Practical onboarding
This is the first part of the 2-way onboarding process. "Under this practical setup, Mary, the Director of People Ops, handles the company-wide onboarding, while the direct manager of this new hire takes care of their job-specific onboarding.
Mary updates the team weekly on any new hires and when they are starting. On the joining date, she welcomes the new hire on the company's chat. "This allows for just the right amount of fanfare over new hires and encourages the rest of the company to be just as welcoming."
Close also provides the new hire with the remote tools that will help them work successfully. A person is assigned to help them with setting up their emails, two-factor notifications, and getting the right contacts.
b) Culture guide
Close ensures employees understand company culture and values to feel connected. So, first, the employee gets blog posts, articles, and other resources to understand the company's philosophy. They also receive recordings of annual retreats where Close's executives talked about core values and vision.
The new hire then chats 1:1 with the team they will be working with. "Next, they fill out a 'Guide to You'. It's a quick questionnaire that asks questions about who they are and how they like to work." The goal is to know the employee on a professional and a personal level.
"Once new hires fill out their Guide to You, it's stored in the company wiki. They also have access to everyone else's Guide to You, meaning they can get to know their team better, as well as the whole company."
2. Buffer
The Buffer team is working remotely for a decade and shares all their ups and downs through their blog. Initially, Buffer followed the 45-day boot camp for new hires. New hires came in as contractors, and only after they passed the probationary period were allowed to join full-time. Toxic, yeah!
So, buffer got rid of this initiative and designed a new onboarding experience from scratch. It's inclusive, fun, and rewarding for both Buffer and the employee.
Here's the process:
a) Overcome information overload
Buffer provides a series of communication and documents to help the new hire settle in. These include:
"Pre-start emails: A total of 5 timed emails, walking through:
An ecstatic welcome!
Collecting basic info
intro to managers and buddies
an overview of remote tools we use
what to expect on day one
An onboarding form where we ask: name, address, contact info, payroll info, laptop needs, T-shirt sizes, and more
A central onboarding document where we store all important links and a day-by-day checklist of tasks and resources for each new hire to establish a solid foundation on the team."
b) Buddy's to help the new hire
No one is more informed about the company than its employees. Buffer uses this to its advantage to allow current teammates to guide the new hires. Three people are involved in total:
"Hiring Manager: This person is typically the new hire's direct supervisor. They help select the role buddy and coordinate the roadmap of 30-, 60- and 90-day goals. The manager also gives feedback and keeps connected with the buddies to pass along any vital information or corrections to the new hire.
Role Buddy: This person is typically a peer working on the same team as the new hire or in a comparable role elsewhere in the company. Depending on how closely the role buddy and new hire work, they'll talk once or twice a week via Zoom, and this buddy is the go-to person for any task or role-related question the new hire may have (generally asked via Slack or email).
Culture Buddy: This person is typically on a different team and selected to help guide the new hire through culture-related discussions and provide additional context on company history and norms. This buddy will chat weekly with the new hire for the first six weeks, and as needed thereafter."
c) Here's how Buffer ensures Day 1 is a success for the new hire
- Login email is sent two days before the joining date.
- A "what to expect on day one" email to prepare new hires
- Laptops and swag packets sent in advance
- A welcome announcement so the team can meet the new teammate
- Full document with 30/60/90 day expectations and links
- A designated person to start a welcome party in Slack!
Buffer also provides feedback to the new hire after the first 30, 60, and 90 days. The manager briefs the employee on what they are doing good and what needs to be corrected. Even the new hire gets a chance to provide feedback throughout the onboarding process.
3. Doist
Doist has been async-first and remote-first since 2010. In this blog post, it shares its remote onboarding success:
Handling logistics
The onboarding starts with ensuring that the new hire receives all the paperwork to get paid on time. A person verifies this with the employee to make it less awkward for the new team member.
Introducing team members
The HR updates the current team members on the new hire in advance. The team gets to know about the new employee's role and department. Doist recommends "asking the new hire for a short bio about themselves, which you can use to introduce them. Ask them for information on the following:
A few details about themselves (e.g. location, hobbies)
Where they worked before
What skills they'll bring to the team
What they're looking forward to about starting their new role
A few photos of themselves (optional)
These introductions are key and help make new team members feel welcomed by the team."
Provide the new hire with key documents
Doist shares articles, the culture guide, and other resources with the new hire to help them understand the company's functioning and ethos. Plus, it shares work-related department items. For example, "Department items for a Software Engineer could include the following:
Set up a meeting to get introduced to the code base
Gain access to the company's GitHub account
Schedule a pair programming call with a senior developer."
Make a first good impression
Doist organizes all its chats for the new hire to catch up on the context.
On the first day, it starts a welcome thread for the new team member. The Director of people uses the person's bio to introduce them to the current team members and encourages them to join in. "People respond with their name, where they're working from, and what team they're on."
Plus, a manager/HR arranges a meeting to answer any questions from the new hire.
Provide a mentor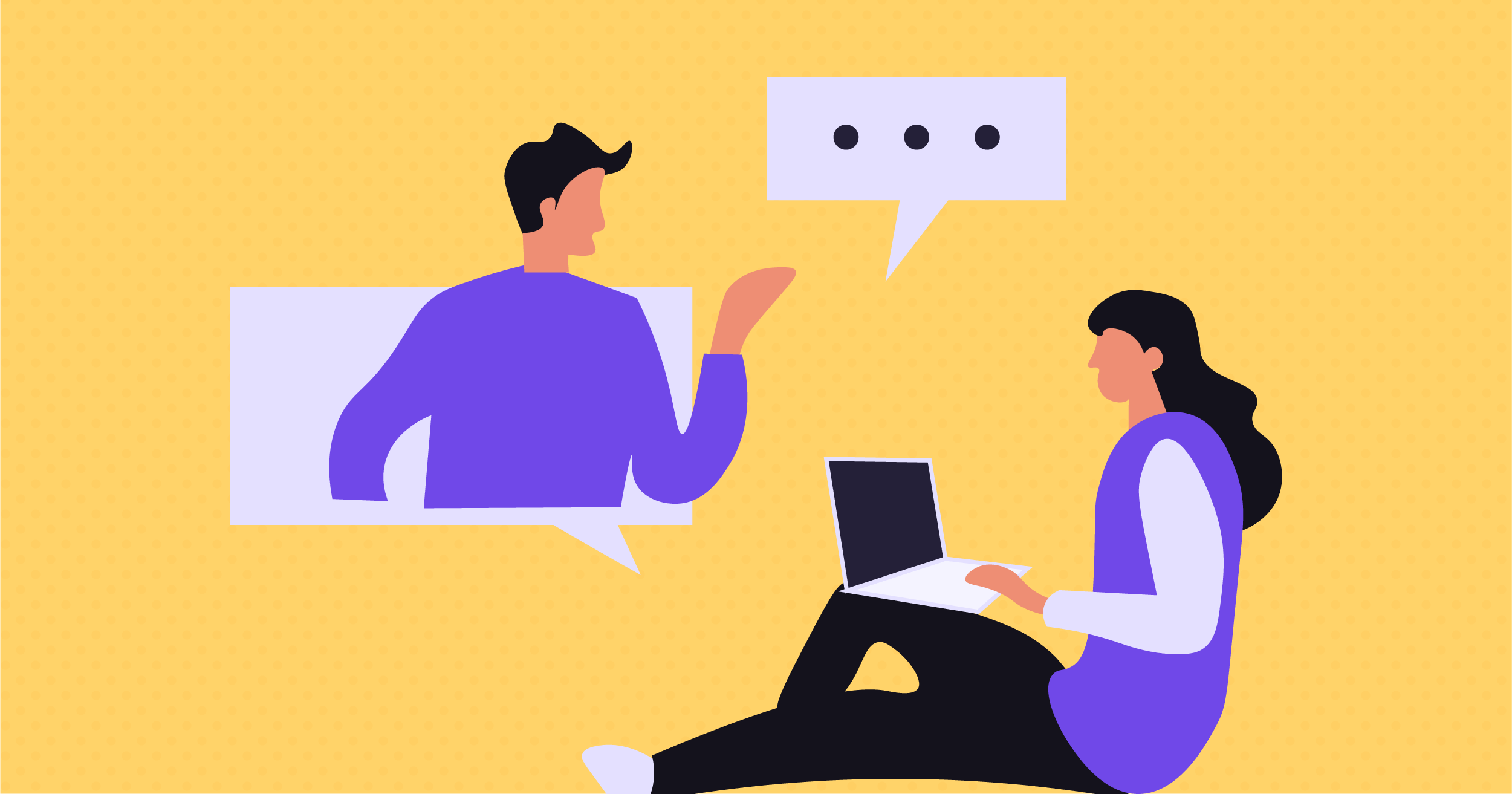 Doist pairs every new hire with a senior mentor for the first 3 to 6 months. The employee can ask any questions and get their doubts/queries solved. Mentors host weekly meetings to ensure all's going well with the new hire.
Additionally, "Doist arranges Mentor Trips where a new teammate flies to meet their mentor in a different city and works with them in person for a week. This can expedite and ease the learning process and strengthen the bond between mentors and mentees."
Check-in regularly and take feedback
Doist ensures that employees are feeling comfortable in the first few days by staying in close communication. Ask about whether the onboarding process is working for them or not. Double down on the positives. Cut the negatives.
4. Basecamp
Basecamp sets up new hires for success through the following onboarding process:
a) Before the first day, the manager/HR briefs the new employee on work expectations, their duties, and how the company functions.
b) Basecamp shares the communication and culture guide with the employee to help them know the company.
c) On the first day, everyone welcomes the new hire and introduces themselves. The new hire can then set up a 1:1 with coworkers to get to know them better.
d) A person is assigned to ensure the employee receives the right remote tools (laptop, mouse, monitor, and more) and set up the accounts at Basecamp.
e) Basecamp, too, pairs the new worker with a buddy to help them settle in. This person acts as the point of contact for them to ask questions and familiarize themselves with the company.
Nail your remote onboarding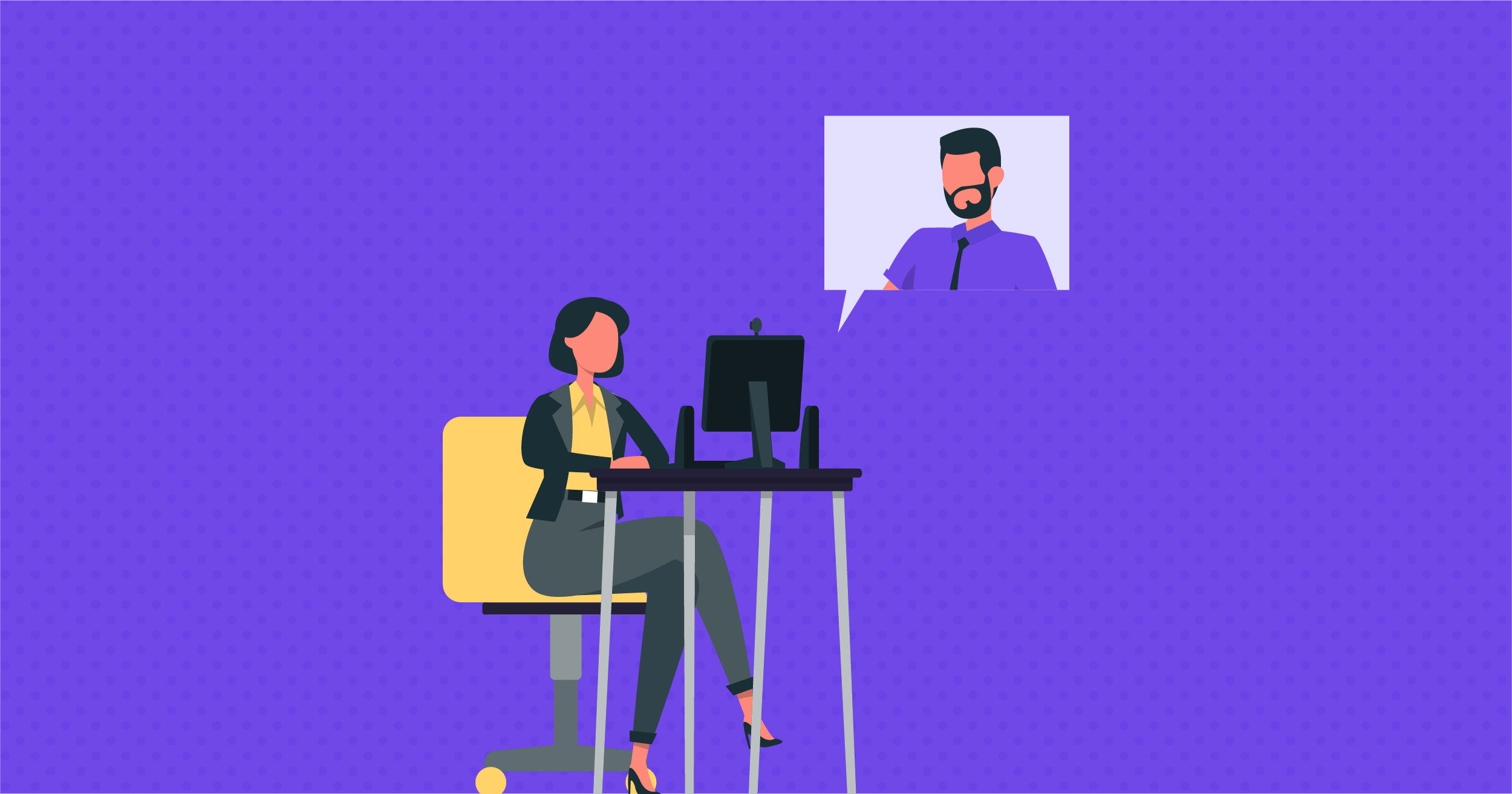 Good onboarding is key to a great first impression for employees. Aim to make your onboarding stressless, supportive, and growth-oriented. It will incentivize new hires to perform to their full potential.
You can replicate any of the above company's onboarding processes. Or pick the best aspects from each and tweak them according to your needs.