The 5 Golden Rules of Personal Branding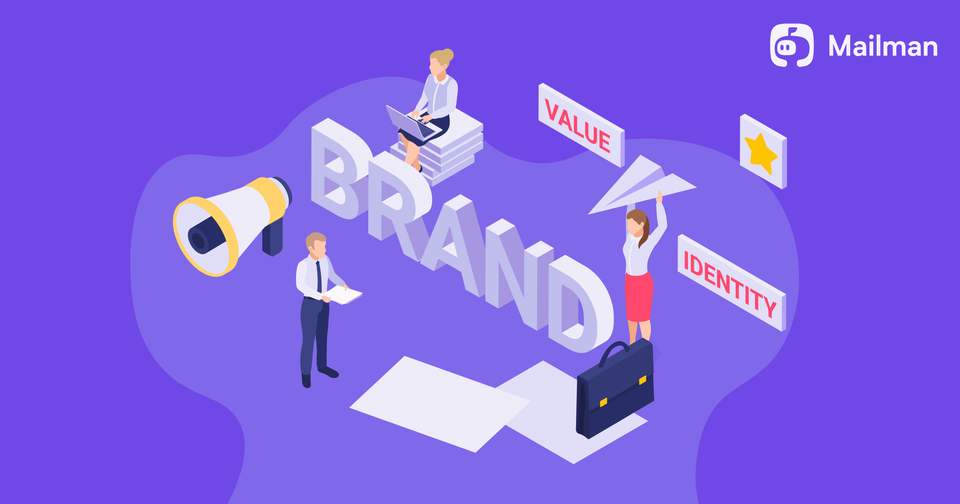 As per Wikipedia, "Personal branding is the conscious and intentional effort to create and influence public perception of an individual by positioning them as an authority in their industry, elevating their credibility, and differentiating themselves from the competition, to ultimately advance their career, widen their circle of influence, and have a larger impact."
No one does this better than GaryVee.
He has a $200M net worth and 37M+ followers on the back of his personal brand. Because he publishes content and highlights his expertise, he generates millions in sales for his ad agency, book deals, $100K-$200K worth of speaking opportunities, and multiple business opportunities.
Here are the personal branding golden rules he and other influencers follow to build their brands:

1. Own your narrative
What topics do you think of when you hear Gary Vee? Probably, business, marketing, and self-help.
What about Neil Patel? Maybe SEO, blogging, and paid advertising. Or Digital Marketing in general.
See, what's happening here? You remember specific topics for these influencers because that's what they want to be known for. You won't find Gary Vee talking about geopolitical or healthcare issues. Or Neil Patel creating content on political problems. Do the same.
Identify core topics that syncs your expertise, has growing demand, and feeds the requirement of your audience. Create content accordingly.
2. Provide value
Your content should either educate, inspire, or entertain. For this to happen, you should know what content your audience prefers. How?
a) Check what content industry influencers are sharing. For example, if you plan to create marketing content, follow the top 1% of marketing influencers on social media and read their blogs. You'll find a theme of topics they focus on you can start publishing.
b) Scan comments on social media/blogs and social media/website analytics to find what content your audience likes. Double-down on it.
c) By checking your comments, you'll find the topics your users want to learn.
d) Collect feedback from your followers. Ask what they like/unlike, the content they'd like to read/watch, and how you can serve them better. Create content accordingly.
3. Consistency compounds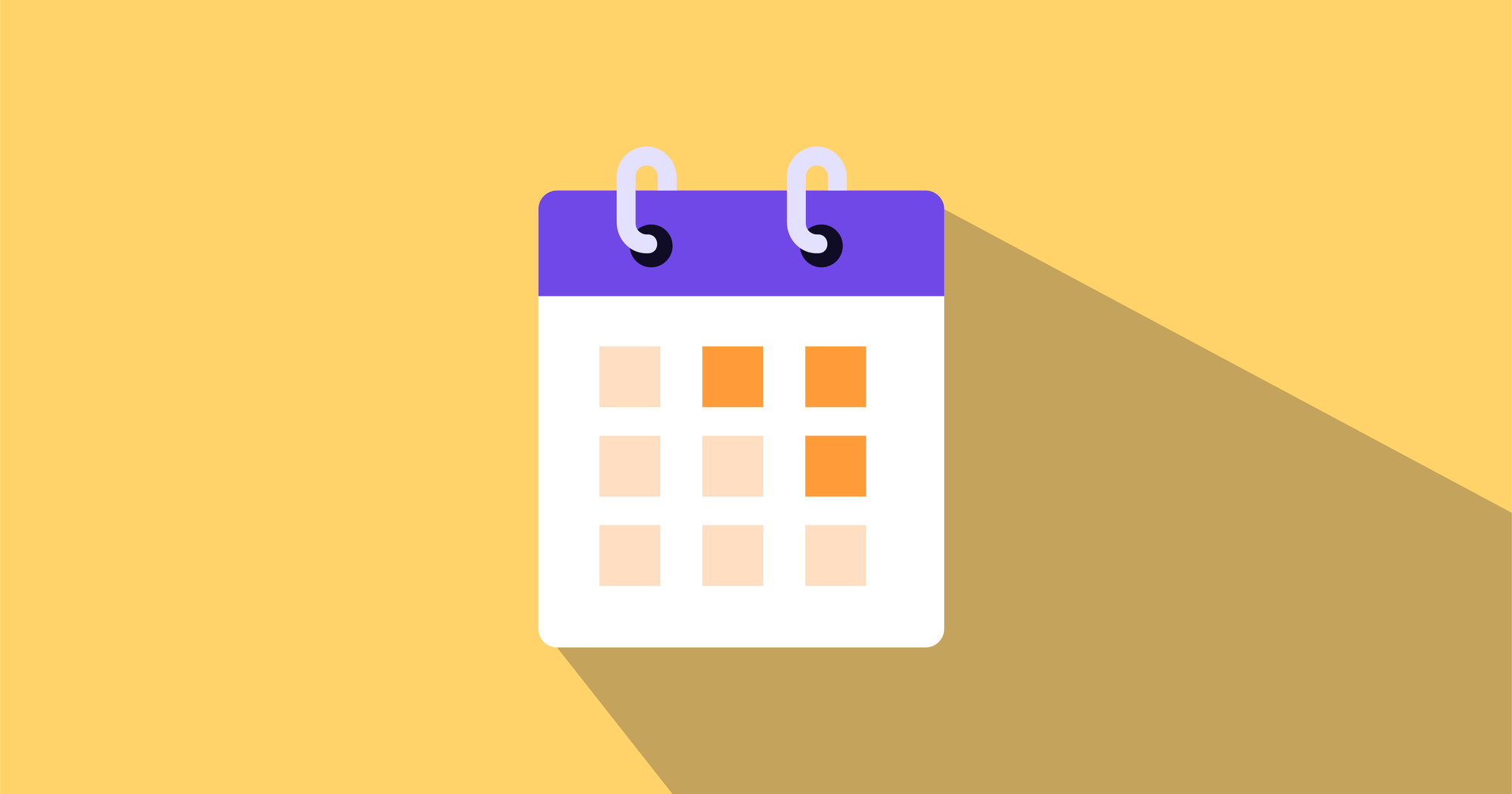 Consistency is the cornerstone of a successful personal brand. You should put in the hours and effort to earn your audience's attention to reap the rewards. There's no shortcut. Take Gary Vee and Neil Patel for example. Gary is creating content for the last 20+ years, and Neil is doing it for the past 16 years.
So, before building your brand, ask yourself: Are you willing to invest time and effort? Will you persist and create content even when you don't receive engagement in the initial days?
The brands and influencers who are dominating right have shown grit and patience throughout their journey. They didn't give up at the sight of failure. Instead, they tweaked their content strategies, adapted to trends, and showed up even when no one listened/read them. And you should, too, to build a successful personal brand.
4. Be authentic
Being fake might help you attract an audience, but authenticity is what will persuade them to stick through thick and thin. Plus, sooner or later, your followers will know that you're faking and don't preach what you practice.
You know what will happen next.
So, show your authentic values in your content. Use the tone and style that matches your personality. Stand up for causes and missions that are dear to you. By doing so, you'll attract an ocean of die-hard fans.
GaryVee is the perfect example of this. He uses the f-word and blunt messaging in his content because that's who he is. Of course, not everyone likes that (and honestly, you don't even have to cater to everyone). Gary's authenticity acts as a filter to attract only those who like his personality and values.
Another benefit of being authentic is you won't get tired of what you're doing. Because if you're being fake, you'll one day get burned out continuing to show a side who is not you. On the flip side, if you're authentic, you won't have to separate your brand from your original personality because your personality is what your brand is.
5. Create a content strategy and repurpose your content
Planning your content strategy will help you stay consistent.
Here's how to do it:
a) Find what content your audience prefers (refer to point 2: provide value).
b) Narrow down the content topics for a month and save them in a Google Sheet.
c) Start with creating content that highlights your expertise. And don't forget to narrate your personal story. That way, your readers know your 'real' side and build an emotional bond.
d) Analyze your content performance monthly. Double down on what's working. Cut down on what's not.
This was about content strategy. Now, onto repurposing: Content repurposing is turning one piece of content into multiple pieces of content. It will save you time, increase ROI on your efforts, and help you reach more audiences.
For this, follow the GaryVee content model:
a) Document pillar content
Create your original long-form content. According to your preference, it can be a blog post, YouTube video, or podcast.
b) Repurpose
Turn the long-form content into multiple micro forms of content. So, convert your blog into a YouTube video, YouTube shorts, Instagram Reels, LinkedIn/Instagram carousel posts, social media content (Twitter threads, LinkedIn posts, Instagram static posts), and a podcast episode.
c) Distribute
Now, distribute your micro-content on respective platforms.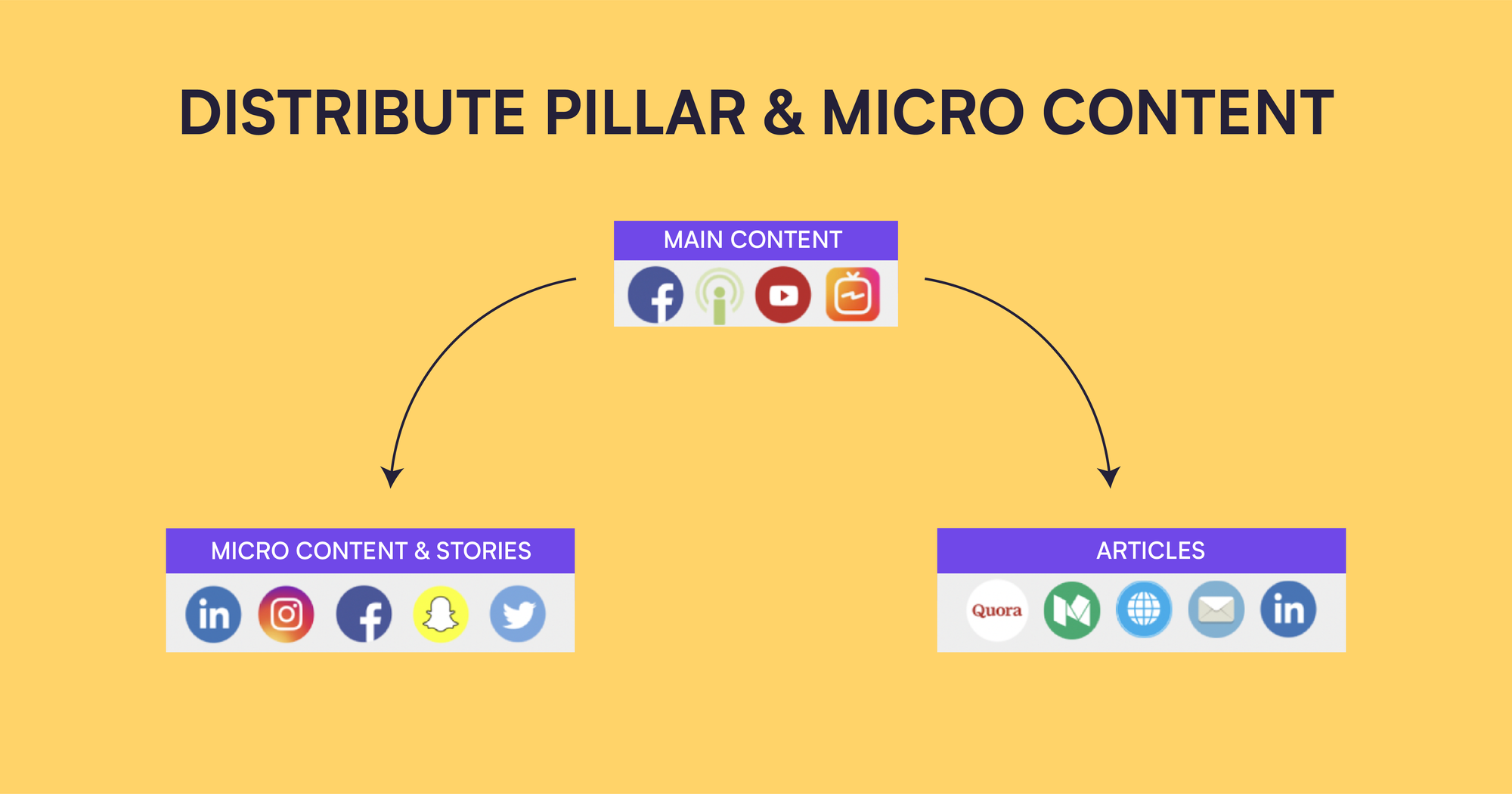 Treat your personal brand as the main job, not a side gig
Your brand will help you establish credibility, spread awareness, and increase career opportunities. So, if you aren't serious and intentional about creating it, you'll never reap its benefits.
Keep in mind the above rules and start building your personal brand.